Directions: Make a team of three or four students. Choose one problem from each of the four sections. Once you have completed one part from each of the four sections, you will put your results from Parts 1 - 3 on a poster to be presented to the class. We will have a gallery walk tomorrow at the beginning of class so that you can share your results. Your grade will be based on your accuracy, completeness, participation, and presentation. Everyone in the group is responsible for being knowledgeable about all the solutions to your problems.
Part 1 - Applications of Conics
Pick an architectural structure and determine the parabolic equations of the feature using actual specs from the bridge. Then provide the following:
1) The height of the arch or tallest point on the tower.
2) The width of the arch.
3) A brief background about the bridge.
4) The equation you came up with that models the bridge structure.
You must backup your work algebraically.
Use desmos.com to check your equations visually.
A) Eiffel Tower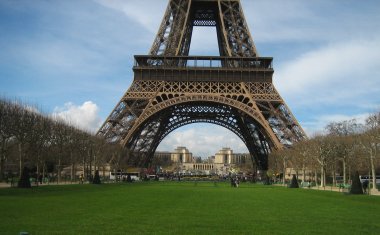 B) The Gateway Arch
Resource Link: https://www.nps.gov/jeff/planyourvisit/gateway-arch-fact-sheet.htm
C) Golden Gate Bridge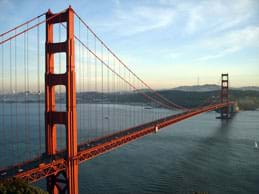 D) Shenyang Hun River Ribbon Bridge
Part 2: Applications of Systems
http://astronomy.swin.edu.au/cosmos/C/Conic+sections
Pick one of the three application problems found in the following document. You can choose from Contemplating Comets, Lost in Space, or Kalotonic Kaper.
Download Conics and Astronomy Assignment
Download Conics-and-astronomy-assignment (1)
Part 3: Areas of Funky Shapes!
Pick one of the following shapes, and find the area of the indicated part using matrices. Dr. Gammill will have a hard copy of it for you to sketch on or include in your presentation.
a) Royal Math Crown. Find the area of the orange, blue, and light blur parts of the crown using matrices.
b) Slanted Heart - Find the area of the orange shaded region of the heart flag.
c) Seeing Stars - Find the area of both green and yellow shaded regions.
Part 4: Cryptography
Related Link: http://aix1.uottawa.ca/~jkhoury/cryptography.htm
Related Link: http://www.instructables.com/id/Encrypt-a-message-using-matrixes/
Related Link: https://www.youtube.com/watch?v=h7dwHg3EZjE
Go to Dr. Gammill to receive your secret message. You will develop a 3 x 3 matrix as the encoding matrix, and you will develop the message sequence. You will deliver the encrypted message to another group. Once they have decoded your message, you will receive full credit for this portion of your quiz.
Additional resources on applications of matrices and conics.
http://www.shelovesmath.com/precal/parametrics-and-conics/
https://www.youtube.com/results?search_query=systems+of+conic+sections+comets
http://www.civilwar.org/battlefields/kennesaw-mountain.html?tab=facts
https://www.google.com/search?q=Finding+the+area+with+matrices&oq=Finding+the+area+with+matrices&aqs=chrome..69i57.4412j0j8&sourceid=chrome&ie=UTF-8